AIG History
AIG History
---
Our initial Alberta Indigenous Games (AIG) were started by our late founder Allan Ross. After starting the Edmonton Native Basketball Association (ENBA) in 2006 which held an Indigenous basketball league in Edmonton, Allan had the vision and saw the need for an Olympic Style Indigenous Games in Alberta. After a lot of hard work and incredible people he worked with the first AIG Games was held in Edmonton in 2011 as we had 300 youth registered. Those Games followed in 2013 in St. Alberta with 400 youth and in 2015 had 480 youth registered at our Games which were back in Edmonton. Shortly our 2015 Games late Allan passed away and in March of 2016 Jake Hendy was hired to take over and continue his work as CEO and Games Manager. In 2017, we made a big jump and had over 1,100 youth registered, doubling from 2015. For the first time ever we held back-to-back Games and became a yearly event in 2018 in which we held a condensed 5 sport Games for the first time as compared to the 10 sport event and we still had over 900 youth participate with over 100 different teams throughout Alberta participating. In 2019, the Games exploded with over 150 teams competing and almost 2,100 athletes registered that played in all 13 of our sports. Miraculously in 2021 with just 6 weeks notice and in the pandemic we put together our Games and had over 2,700 youth participate.
In 2022 we had 4,120 Indigenous youth registered with over 400 teams and 40 of 46 First Nation Communities in Alberta sending Teams and 3 of the 8 Métis Settlement communities sending teams as well as the Métis Nation of Alberta sending 10 teams! We had a total of 144 Indigenous communities represented at our games through the individual youth, with 91 of them outside Alberta! We had over half of the First Nations in Saskatchewan have representation with 36 of 70 First Nations! 9 for BC, 16 from MB, 9 from NWT, 1 from Yukon, 3 from Nunavut, 1 from Quebec, 6 from Ontario, 1 from New Brunswick, 2 from Nova Scotia, 3 from Newfoundland, and from the states 1 from Maine, 1 from Montana, 1 from Iowa and 1 from Washington! We have become the LARGEST ANNUAL SUMMER GAMES IN CANADA and the LARGEST ANNUAL INDIGENOUS SUMMER GAMES IN NORTH AMERICA!
Our mandate for the Alberta Indigenous Games is RECLAIMING OUR YOUTH through sport development, educational empowerment, career opportunities, and cultural connection. In that spirit, the Edmonton Native Ball Association (ENBASports) is honoured to organize the 2023 Alberta Indigenous Games. The Games will be located in the City of Edmonton, Alberta Canada.
ENBA Sports will build on the success of the Alberta Indigenous Games held in 2011, 2013, 2015, 2017, 2018, 2019, 2021 and 2022. They will also build upon partnerships previously established and enter into new relationships to bring over thousands of Aboriginal athletes, coaches, and their families to the 2023 AIG Games.
Body and soul heal together and individuals heal as community heals. The Alberta Indigenous Games bring together sport and thought, tradition with innovation, individuals, and community, history and the present moment, heart and soul. The event facilitates physical development and emotional growth, friendly competition and cooperative effort, just the right combination to promote healing of the body/mind.
-Dr. Gabor Mate, M.D. Physician and Author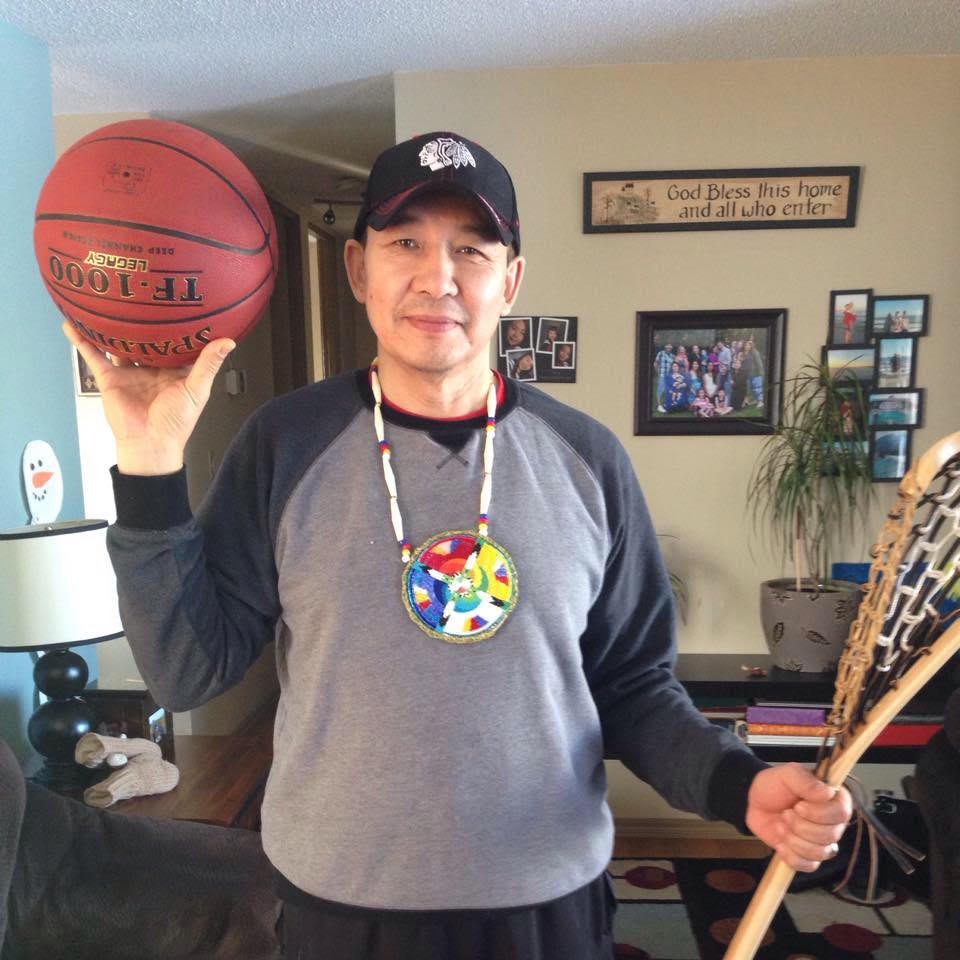 We are forever grateful for Allan Ross and his family for all the hard work they did in getting our Games started and for seeing the vision to create such a wonderful event for our youth, their families and communities. The Creator truly inspired him to get the Games off the ground and our board and team are excited to continue his legacy as because of him thousands and thousands of youth across Alberta and Canada have been impacted in such a positive way.